This is your One Stop Shop for all you need to know about Homecoming, Turnabout, and Prom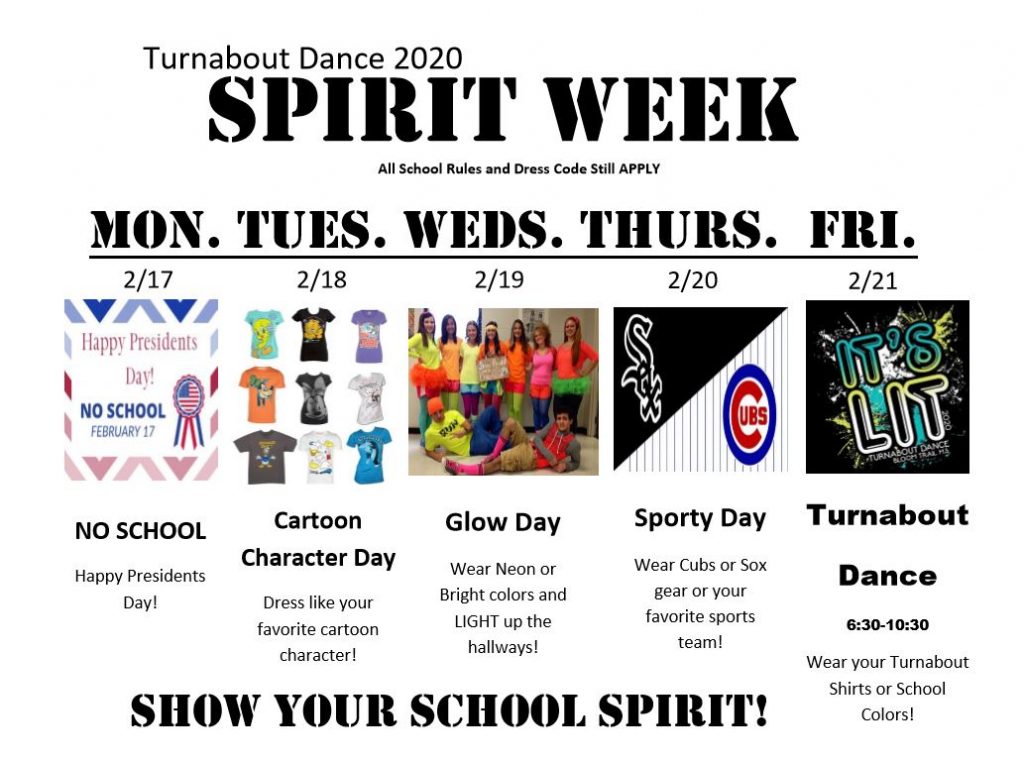 Students and staff are encouraged to participate – but all dress code rules are still enforced. Teachers cannot wear jeans except with Bloom Trail gear on Fridays.
Please share this image on your google classrooms and promote attendance and school spirit during this weeklong event!
We will also be offering some prizes to the best costumes each day so if you see something great – send us the name or a picture!
Senior Board thanks you in advance!